Let's Play Outside!
(You're already playing)
What is Outside™?
Oh no, you've forgotten how to play Outside™? Well, if that's really true–and I'm not saying that I believe you–then in a nutshell, Outside™ is a nationwide game that combines video game-like elements with an alternate reality where your skills and strengths translate to victory for your team across numerous cooperative and competitive challenges. It's a fun way to meet new friends, be more active, and discover new interests.
●◡●
Volunteer
Help us! 🆘 Join us!
Volunteering your time and talent is the single best thing you can do to help us complete the Big Update! Click here to learn about different volunteer opportunities and then let us know how you'd like to help. Volunteer for as many tasks or groups as you like. We'll then add you to the waitlist for the appropriate groups and help you get started!
Become a Founding Member
Take my money! 💸💸💸🤑
You can sign up for the Alpha waitlist on our Patreon, but LISTEN. If you donate just $1 a month (using the Outside Waitlist tier), we make basically no money, BUT it helps us immensely to show that we have potential customers which helps us get even more help. So subscribe to our Patreon (Link will be Live Soon!) to become a player, or out of the sheer goodness of your ❤. And if you subscribe for our $5 Alpha Outsider tier (whether you're an Active player or not) you'll be added to a special Founding Playtester group that gets bonuses and discounts and you can maintain the discount on this subscription for 2 years after the game's release. Either way, you get the manuals, Discord access with inside information and updates on the game's status, plus voting powers.
Subscribing or donating now helps us release the game that much sooner!
Follow and Share!
💁‍♀️🙋‍♂️👫
Stay in the loop with all things Outside. We will send out emails to keep you updated on our progress of the game. Join our
Discord
community and chat with us!
Know someone that would be interested in our project?  Help us spread the word!  Connecting us to the people that can help bring our game to life is a small but powerful way to contribute. Follow us and share on Twitter, join our Discord community and chat with us, and subscribe to our newsletter for updates!
Development Updates
The Weekly Window, a look into Outside (updates Sun/Mon)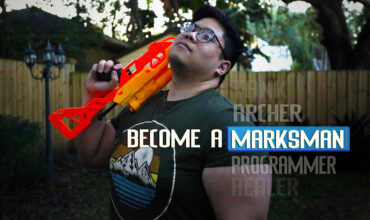 Today we make our first official announcement for Outside on Reddit, so if you're seeing this, there's a good chance you're one of the more than 400 million active users.…